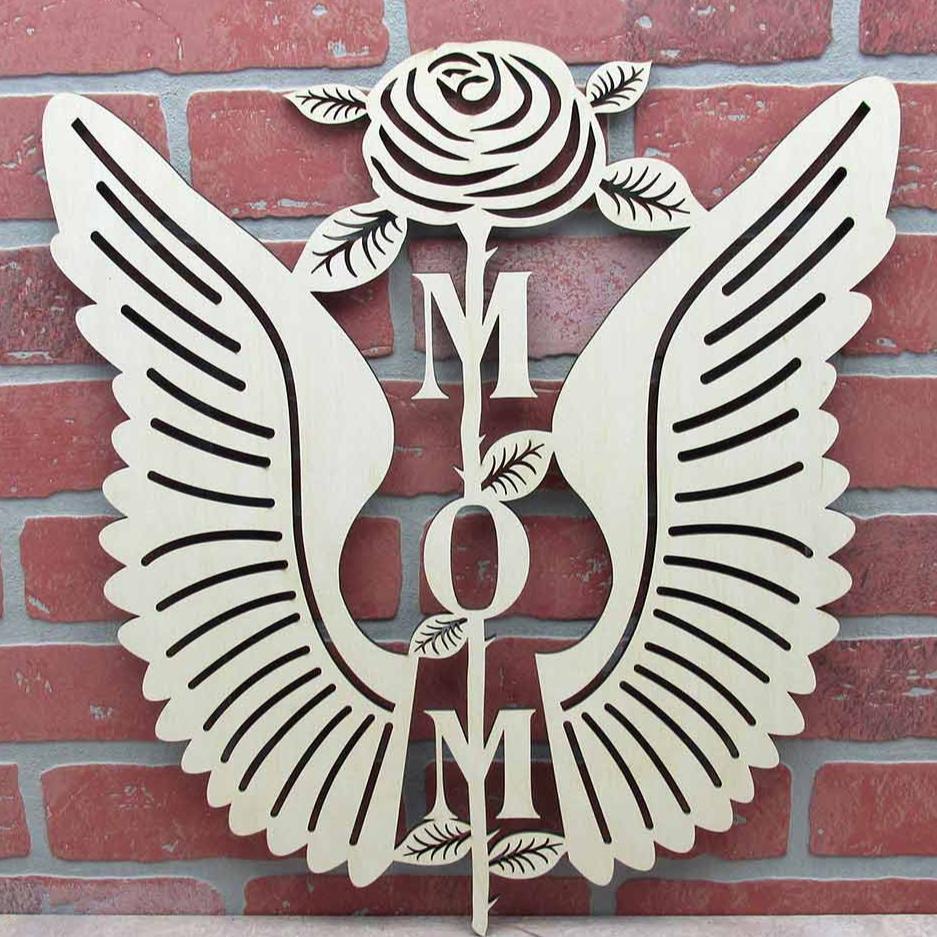 Angel Mom Rose
Regular price $20.00 Sale
Looking for a unique and classy wall art decor that can add a warm touch to a room? Angel Mom Rose is the best selection for you! Can be used as simple adornment or as gift for your loved ones too!
You select the width of the item you want. Please note that the height varies by the number of characters and the font selected. Less characters will be taller in height and more characters will be shorter. Like example: Tab and Tabatha both on a 12 inch wide sign, Tabatha would be shorter in height.
This wall art is cut from 1/4" or 1/2" Birch and has a smooth finished face with charred edges from the laser cutting process. You choose different sizes below! Items will arrive ready to be painted.